Jamiol's World 'toons...updated every week since September 2000.

Jamiol's World 'toons for 7/30/14
Scroll down for 2nd 'toon


To be notified of the latest Jamiol's World 'toons, click here.
---
What is Jamiol's World?
by L. Habib
Jamiol's World is the web home of cartoonist/illustrator Paul Jamiol. He is a political cartoonist from the Boston area who has been drawing cartoons and illustrations for the past 45 years. He is also an avid motorcyclist.
Paul started his editorial cartooning for a local newspaper which soon turned out to be drawing for five different papers every week, producing a different editorial cartoon for each. He has drawn political cartoons for his site, Jamiol's World, every week since September 2000 and has been recognized for his thought-provoking visual commentary locally, nationally and internationally.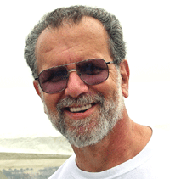 He has a book on his political cartoons, and has also authored and illustrated a series of four unique children's books on motorcycling.
For the past 2 years he has published the From Lin's Garden Calendar and the Lin's Cosmos Calendar.
His other areas of expertise include illustration, graphics and dabbling in animation.
Please feel free to peek and poke around his web site, and we hope you enjoy Paul's work. To see more editorial cartoons by Paul click here.
---
This site relies on the sale of Paul's art and books to survive. Please scroll down and check out what's available for purchase and...thank you for your support.
Order Paul's book featuring a collection of over 150 of political cartoons in full color at pauljamiol.com or Amazon.com

For information on signed copies, click here
---

Also check out Bikers are Animals 1 thru 3 on the right sidebar.
These books make great gifts for all kids
For information on signed copies, click here
---
Check out these and other stunning Jamiol photo prints at
www.artpal.com/jamiolsart
---
Jamiol's World Unique Gifts at Zazzle
---


aka Little Guy 1997-2012 R.I.P.